Touchless COVID-19 Screening
Rapidly screen visitors, employees, customers, and students with our mobile CV19Screen
No app required.
Minimally intrusive.
Visitor logs with timestamps
Validated contact information
Monitor building capacity
SMS and Email Alerts
Screening kiosk available
Pricing starts at $50 per location per month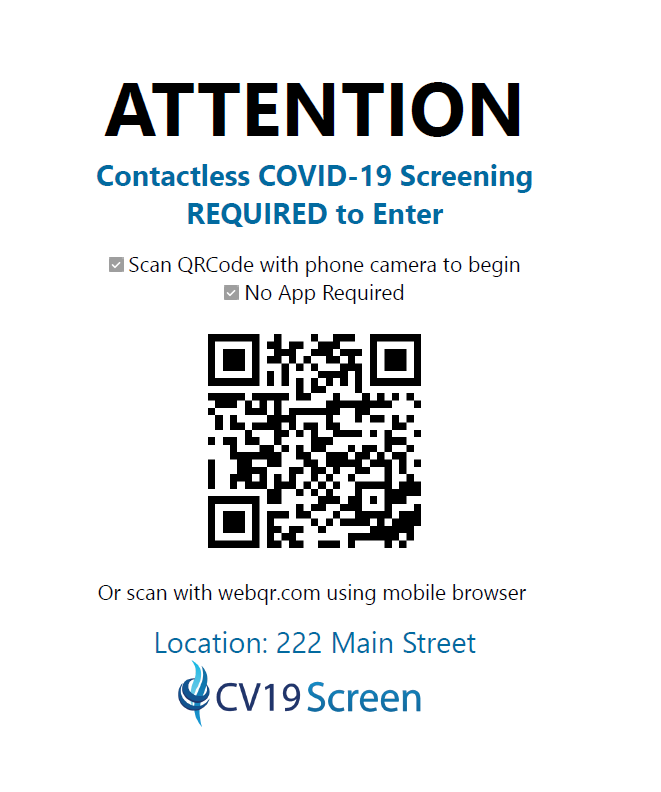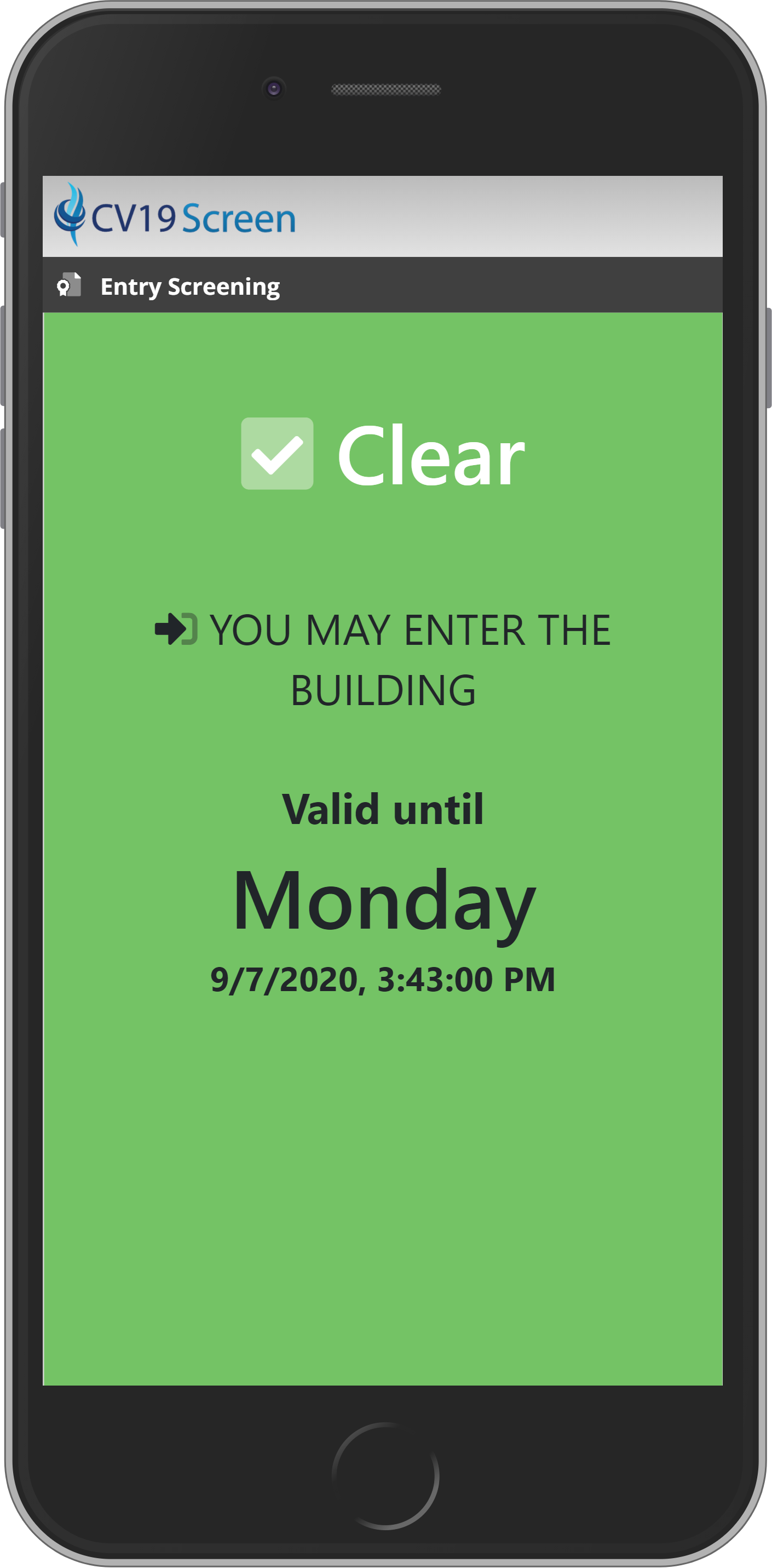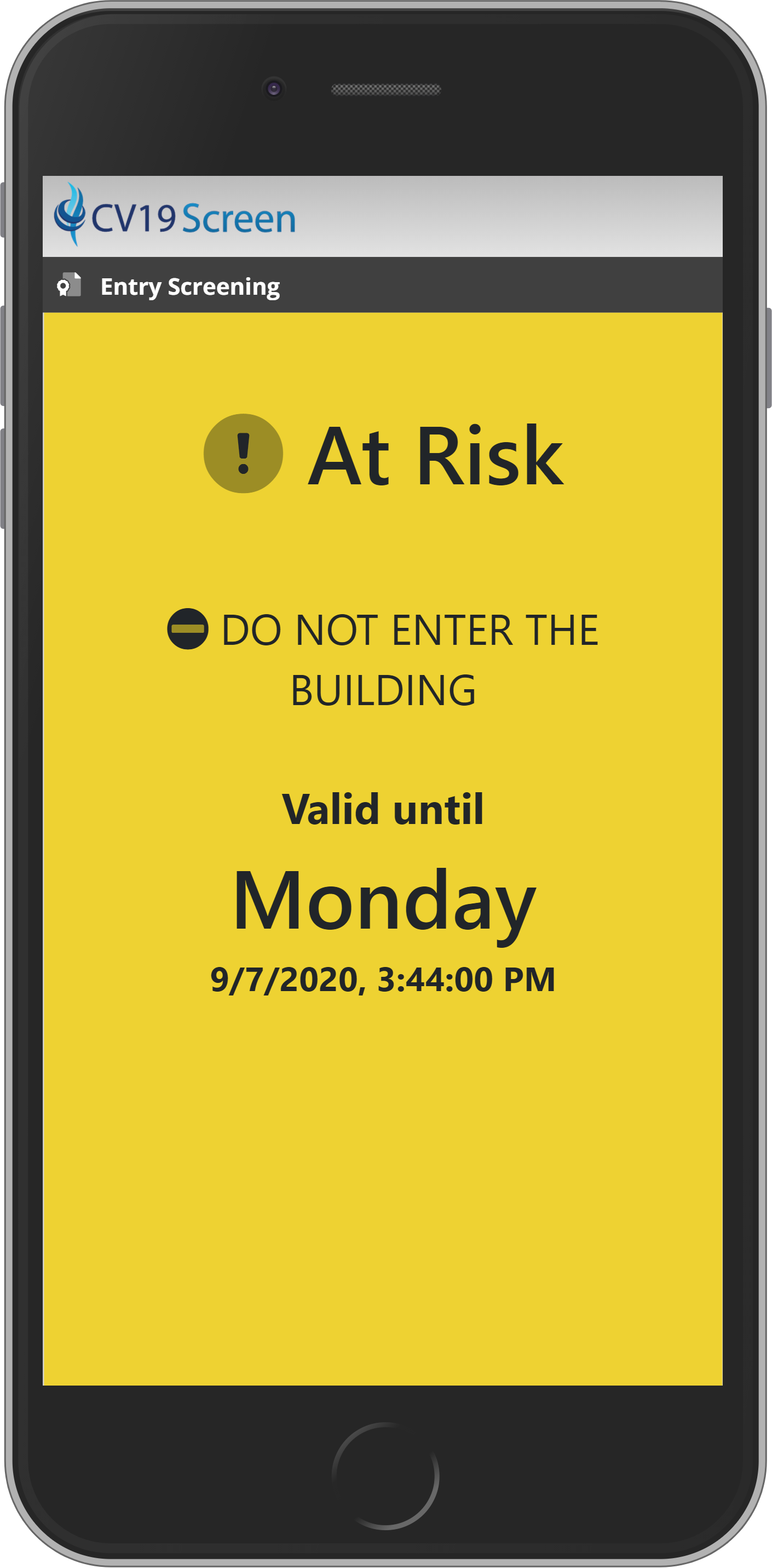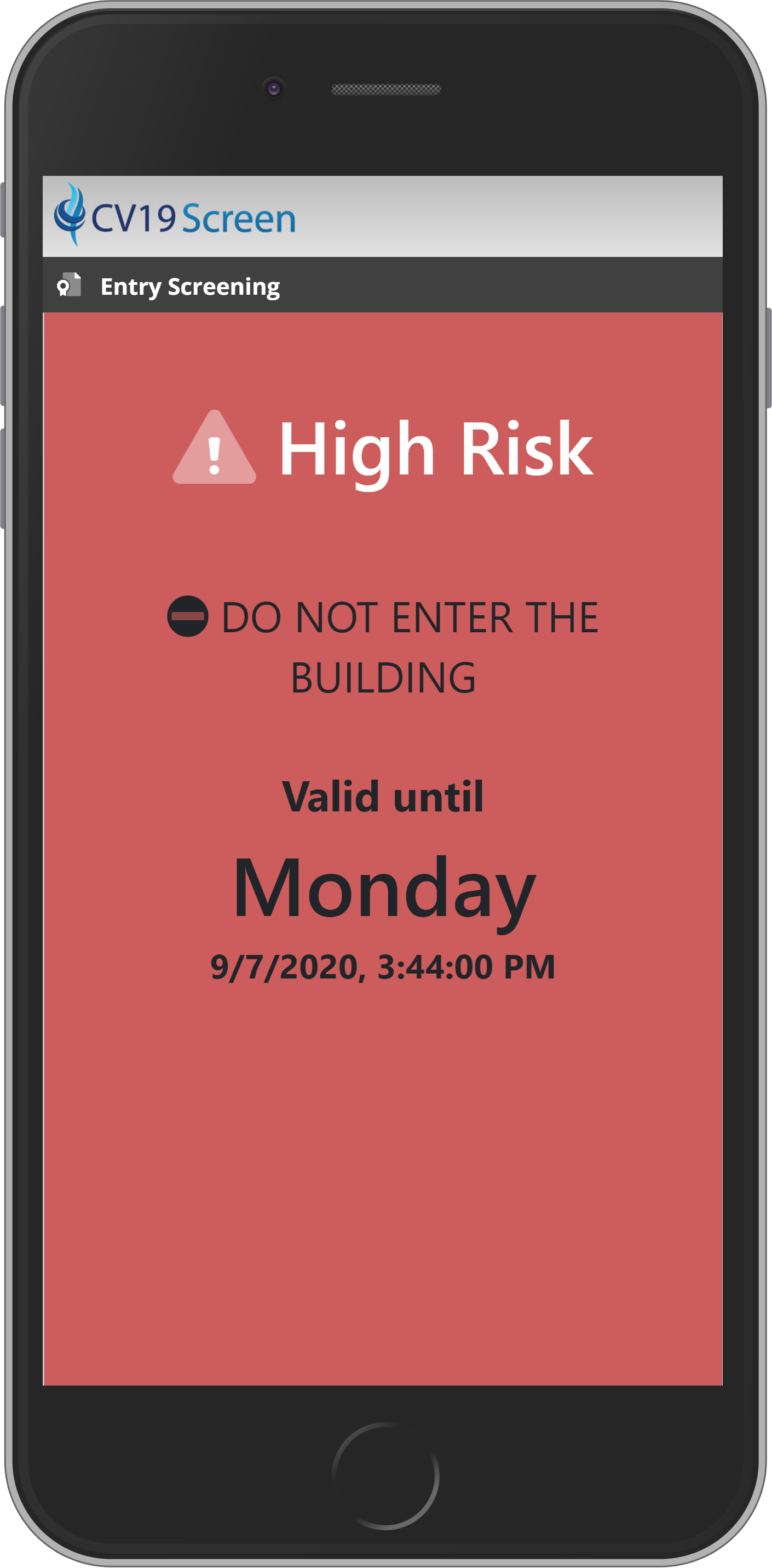 Learn more about CV19Screen
Scan the QR Code below to demo our Touchless Visitor Screening.  Contact us for an Administrator Demo to see Reporting, Alerts, and Analytics.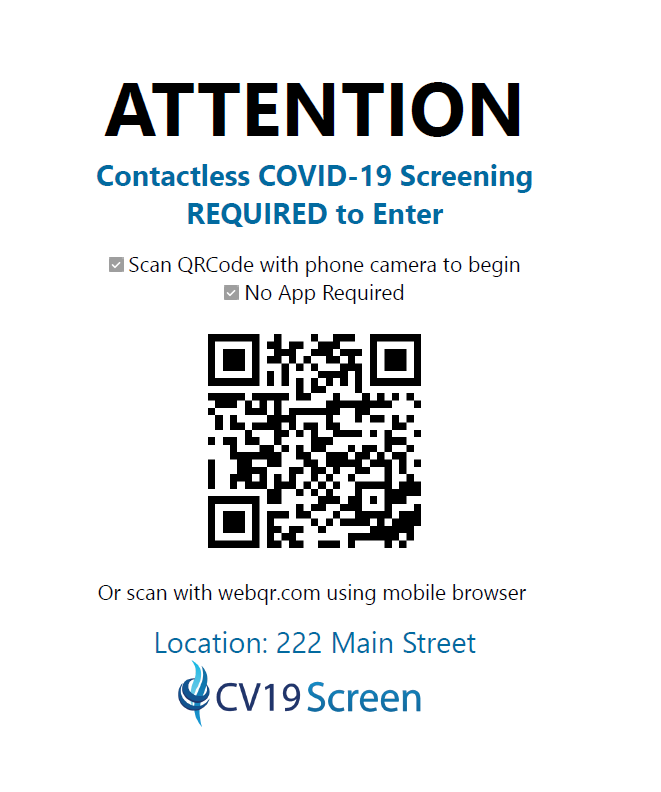 Please complete this form to request more information.  We will contact you within 24 hours.
Contactless Screening is a low cost, easy to implement way to track the health of every person who enters your building.  Use Contactless Screening to to help ensure a safe environment inside your buildings and to monitor building occupancy limits in real-time.
Continuous Monitoring / Contact Tracing
Continuous Monitoring can be used for Contact Tracing or for monitoring the health of a group of participants (employees, students, patients, etc.) over time.  Continuous Monitoring can be a key element in maintaining a healthy workplace, living space, or educational environment. 

Continuous Monitoring differs from Entry Screening in two ways: 1)  Its questions track COVID-19 symptoms and health in detail and 2) Health Monitoring Participants will be sent daily notifications to report in.